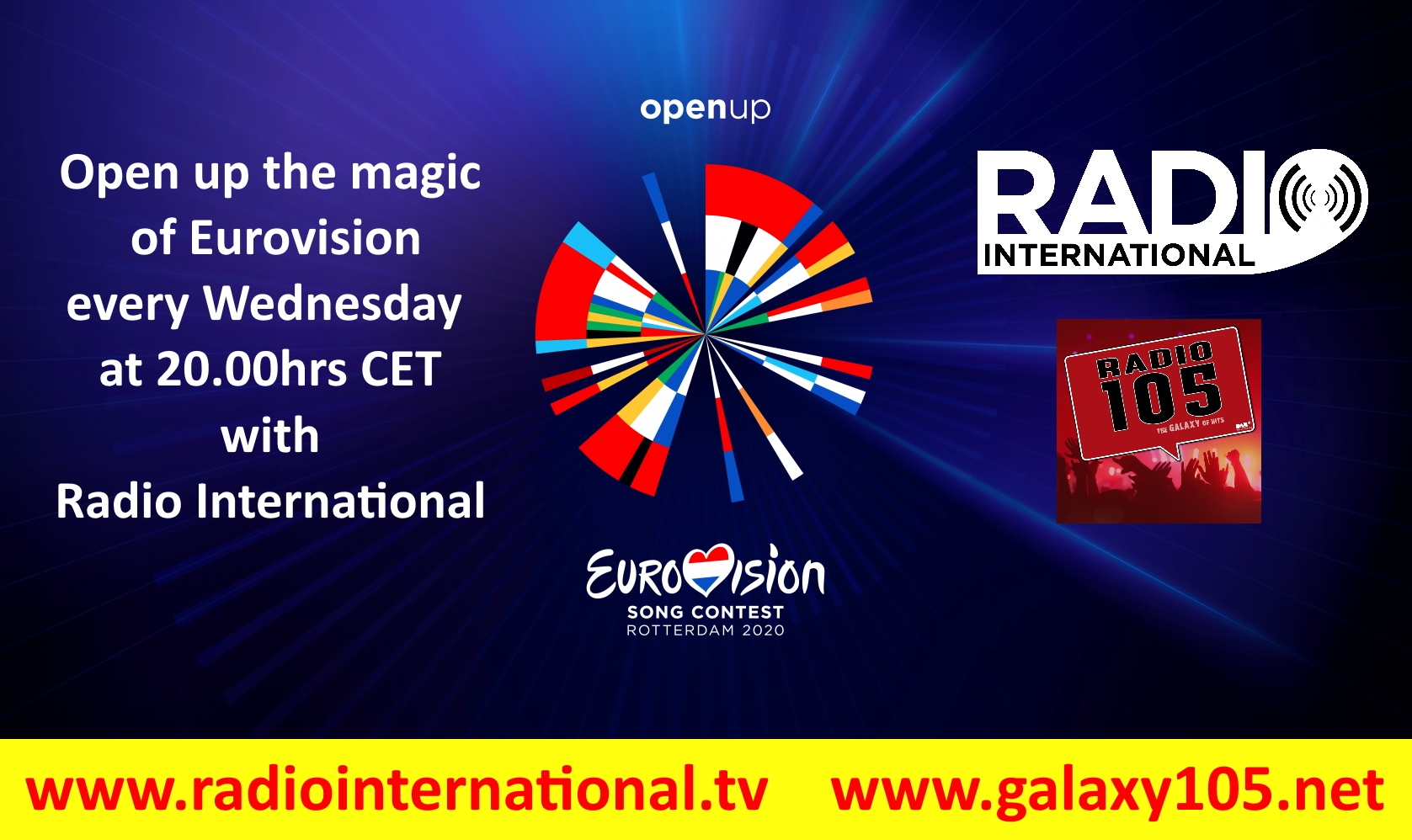 Radio International - The Ultimate Eurovision Experience is broadcast from Malta's Radio 105FM on Tuesday evenings from 2100 - 2359 hours CET. The show is also broadcast on Castlepoint FM in the United Kingdom live on Wednesday evenings from 2000 - 2300 hours CET as well as on the Facebook Page of Eurovision Radio International with an interactive chatroom.
Following last week's show we continue to broadcast interviews with Sweden's participating acts in Semi Final 4 (Malmoe) of Melodifestivalen 2020, Victor Crone, Hanna Ferm, Nanne Groenvall, William Stridh. Further interviews with Ukraine's 2020 representative GO_A and Jury Member Tina Karol (Ukraine 2006) with "Show me your love"
Sad news hit the Eurovision World as Norway's Jahn Teigen passed away at the age of 70. Listen to a tribute to him.
Plus more highlights of the National Finals for Eurovision 2020. And lots of great music from the world of the Eurovision Song Contest and new releases by Eurovision artists.
Then there is the Eurovision Birthday File, the Eurovision Cover Spot, the Eurovision Spotlight, the Eurovision Calendar Update and Eurovision News courtesy of escXtra.com. Plus the best selection of great Eurovision music and new releases by Eurovision artists.
Find out more details of how to tune in live - click here
For full details of this week's Show Content and Play List - click here
Play Now