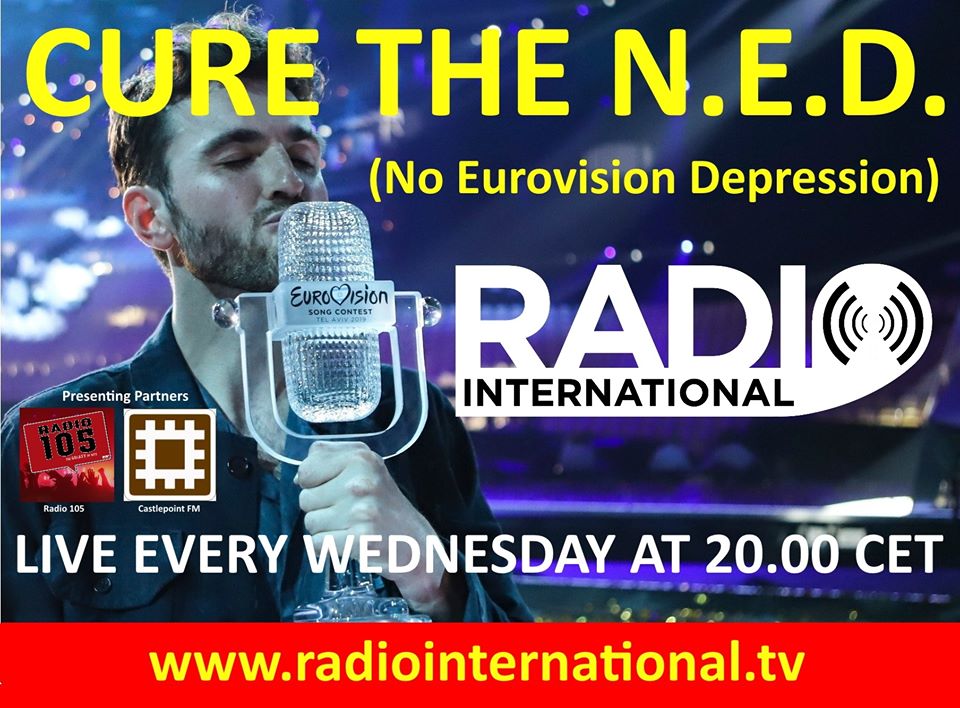 Radio International - The Ultimate Eurovision Experience is broadcast from Malta's Radio 105FM on Tuesday evenings from 2100 - 2359 hours CET. The show is also broadcast on Castlepoint FM in the United Kingdom live on Wednesday evenings from 2000 - 2300 hours CET as well as on the Facebook Page of Eurovision Radio International with an interactive chatroom.  
This week listen to the interview with Rasmussen gate-crashed by SuRie conducted by JP and Marc from Eurovision Austria. Both artists represented their countries at the Eurovision Song Contest 2018 in Lisbon, Portugal. Rasmussen performed the song "Higher Ground" coming 9th and SuRie had a stage invasion during her performance of "The Storm" placing 24th at the end of the voting. Enjoy this extra-ordinary interview with the two artists done at the recent OGAE Germany Convention 2020 in Munich, Germany.
Radio International's JP together with Marc and Salman from Eurovision Austria met and interviewed Samanta Tina when she attended the Press Meeting organised by OGAE Sweden a day before the Grand Final of Melodifestivalen 2020 in Stockhom, Sweden. Samanta won the national final in Latvia and with this would have been Latvia's Musical Ambassador at the Eurovision Song Contest 2020 in Rotterdam with the song "Still Breathing". Enjoy this interview on the show this week.
This week also many music requests were fullfilled during the show.
During the live show on Wednesday evening (2000 - 2300 hours CET) we enjoyed a very active chatroom resulting that many requests were also played on the show this week.
Then there is the Eurovision Birthday File, the Eurovision Cover Spot, the Eurovision Spotlight, the Eurovision Calendar Update and Eurovision News courtesy of escXtra.com. Plus the best selection of great Eurovision music and new releases by Eurovision artists.
Find out more details of how to tune in live - click here
For full details of this week's Show Content and Play List - click here
EUROVISION LOCKDOWN:  And don't forget to join JP and the Team of Radio International on the weekends for the Eurovision Lockdown Shows to take you though the Corona Crisis. Details are here.
Play Now