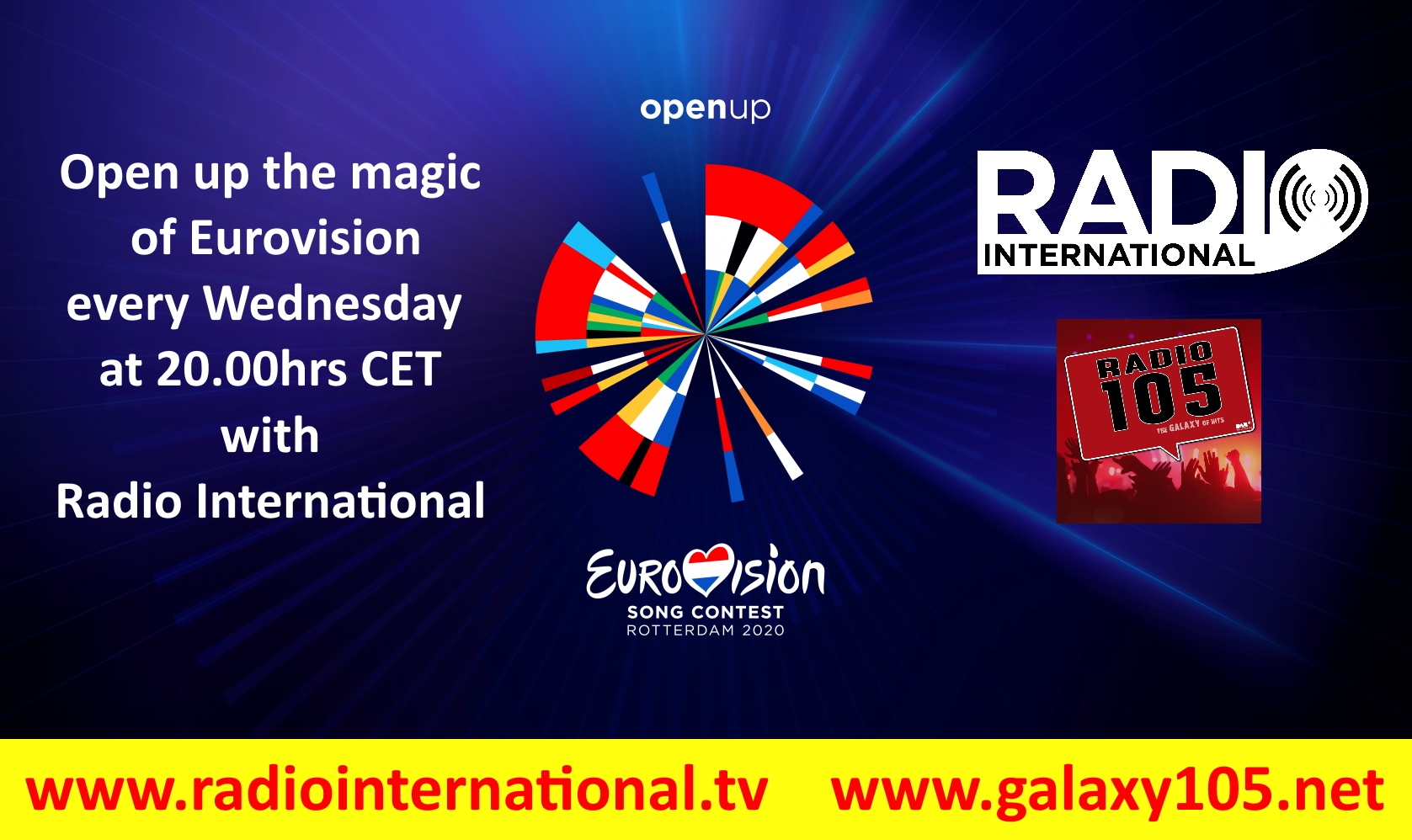 Radio International - The Ultimate Eurovision Experience is broadcast from Malta's Radio 105FM on Tuesday evenings from 2100 - 2359 hours CET. The show is also broadcast on Castlepoint FM in the United Kingdom live on Wednesday evenings from 2000 - 2300 hours CET as well as on the Facebook Page of Eurovision Radio International with an interactive chatroom. 
Interview with Vanessa Amarosi (Australia Decides 2020): In the summer series of live interviews Radio International - The Ultimate Eurovision Experience is reaching out to a number of artists from the world of the Eurovision Song Contest but also from the national finals. This week Radio International's JP and John Dawton are being joined via SKYPE by Vanessa Amarosi from Australia who took part in Australia Decides 2020 which is the National Selection Process to the Eurovision Song Contest in Australia. The song in the running was "Lessons on Love" which reached Number 3 in the Australia Decides which was won by Montaigne and "Don't break me". We will be chatting to the world star from Australia who had a smash hit in 2000 entitled "Absolutely Everybody" being the unofficial anthem of the Olympic Games. Enjoy this interview with this amazing artist from Down Under.
During the live show on Wednesday evening (2000 - 2300 hours CET) we enjoyed a very active chatroom resulting that many requests were also played on the show this week.
Then there is the Eurovision Birthday File, the Eurovision Cover Spot, the Eurovision Spotlight, the Eurovision Calendar Update and Eurovision News courtesy of escXtra.com. Plus the best selection of great Eurovision music and new releases by Eurovision artists.
Find out more details of how to tune in live - click here
For full details of this week's Show Content and Play List - click here
Play Now