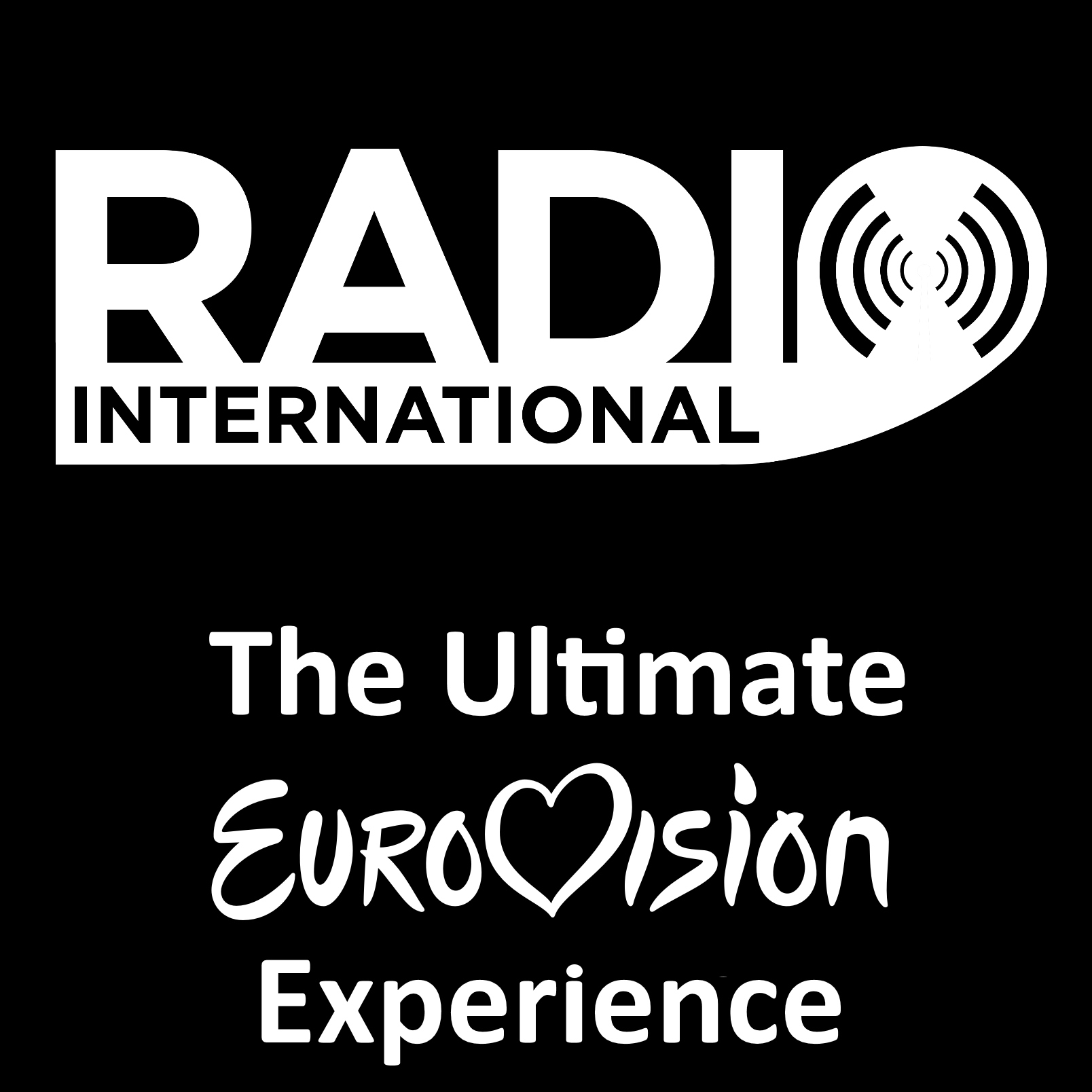 A Radio Show on the Eurovision Song Contest produced and broadcast by JP and his International Team with interviews, features, Eurovision News, Event Updates and Eurovision music. Find us on www.radiointernational.tv and also on our Facebook Group Page - Eurovision Radio International.
Episodes
Thursday Aug 19, 2021
Thursday Aug 19, 2021
Radio International - The Ultimate Eurovision Experience is broadcast from Malta's Radio 105FM on Tuesday evenings from 2100 - 0059 hours CET. The show is also broadcast live on Run FM and on the show's Facebook Page Chat Room LIVE on Wednesday evenings from 1900 - 2300 hours CET as well as on the Facebook Page of Eurovision Radio International. Find out more details of how to tune in and where the show airs too - click here.

Join in this Wednesday, 18 Aug 2021 live from 1900 - 2300pmCET live on Run FM for Eurovision Radio International taking you through the Summer 2021 with lots of good music and features related to the Eurovision Song Contest.



SUMMERTIME  SPECIALS:

This week sees the first of four Summer Specials on Radio International - The Ultimate Eurovision Experience. The next three are scheduled for Sep 15, 22 and 29. There will be repeats of some of the Eurovision Lockdown special hours which were not broadcast on some of the stations but are well worth to listen to. Details of the show are listed below and enjoy this week's four hours of Eurovision Madness.


AT A GLANCE - ON THE SHOW THIS WEEK
First Hour:
THE EUROVISION HAPPY HOUR:  JP will start in the first hour with some Eurovision Classics, New Material of Eurovision artists that have reached the Radio International Tower of Eurovision Power as well as David Mann's Eurovision Birthday File and Eurovision Coverspot. 
Second Hour:
EUROVISION SPOTLIGHT XXL:
Eurovision's Number 5 placed Songs from 2010 - 2019:
A familiar voice on Radio International is Marc Gehring from Germany who did some statistical checks of the results of the Eurovision Song Contest and this week he reveals The Number 5 placed Eurovision Entries from 2010 - 2019 and then compiled them in his personal ranking. So what is Marc's most favourite Number 5 Eurovision Song of the last decade? Curious to find out!
This show was aired first during Radio International's Eurovision Lockdown period on 31 Jan 2021.
Third Hour: 
EUROVISION SPOTLIGHT XXL: 
Monegasque Magic with Dermot Manning:
Monaco has been part of the Eurovision Family from 1959 until 2006 including one victory in 1971 when Severine won with the song "Un banc, un arbre une rue". Dermot Manning joins JP on the show this week to take a look the Monaco's History at the Eurovision Song Contest an hour we just have to call Monegasque Magic. 
This show was aired first during Radio International's Eurovision Lockdown period on 30 Jan 2021. 
Fourth Hour: 
EUROVISION SPOTLIGHT XXL:
Irish Eurovision Winner Linda Martin's Eurovision Top Ten:  During the first quarter of 2021 which was when Europe experienced the Corona Lockdown Radio International invited Eurovision personalities to co-host an hour with JP together and to present their ten most favourite songs from the Eurovision Song Contest, this week JP is joined by Eurovision Royalty Linda Martin from Dublin in Ireland. Linda won the Eurovision Song Contest in 1992 for Ireland with the song "Why me" and already in 1984 she came 2nd with the song "Terminal 3".  We are thrilled to find out how Linda's Top Ten of the Eurovision Song Contest looks like.




The Radio International Interview Hall of Fame:
During the Interview Sessions Radio International takes photos and videos which you can find on the Radio International Interview Hall of Fame 2020 and 2021. To view the photos done during the interviews - click here - for the Radio International Hall of Fame Photo Album.

This is the Hall of Fame: Charlotte Perrelli, Linda Martin, Niamh Kavanagh, Katrina of Katrina and the Waves, Scott Fitzgerald, Eldar of Ell and Nikki, Sanna Nielsen, Lina Hedlund and Andreas Lundstedt from Alcazar, Ira Losco, Jan Johansen Nicki French, Debbie Scerri, Rasmussen, Rainer from Wind, Jalisse, Thomas Forstner, Lisa Andreas, Esther Hart, Vanilla Ninja, James Newman, Senhit, Serhat, Vanessa Amarosi, Lesley Roy, Brooke, Franklin, Martina Majerle of Quartissimo, Miriam Christine, Claudia Faniello, Fabrizio Faniello, Chanel, Jordan Ravi, Viorela Moraru, Mia Negovetic, Parvani Violet Vasil, Janice Mangion, Mariette, KEiiNO, Anett Kublin (Anett and Fredi), Tess Merkel, Glen Vella, Hera Björk, Anton Ewald, Katrina Dimanta formerly of Aarzemnieki, ManuElla, Tusse, Blind Channel, Danny Saucedo, Jendrik, Tornike Kipiani, GO_A, Kurt Calleja, Rafał Brzozowski, Barbara Pravi, Fyr og Flamme, almost all artists from the Eurovision 2021 class.

Find out more details of how to tune in live - click here

For full details of this week's Show Content and Play List - click here