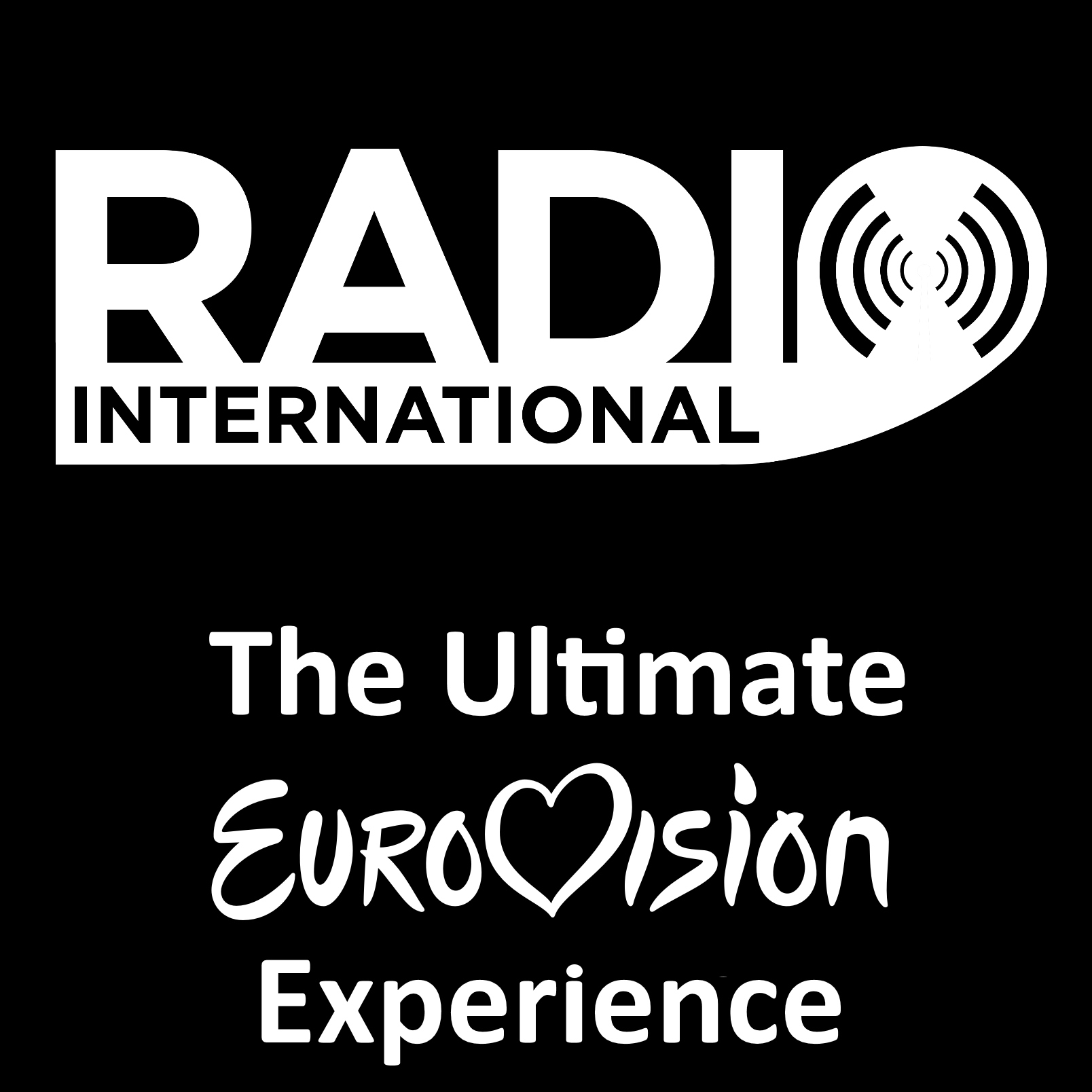 A Radio Show on the Eurovision Song Contest produced and broadcast by JP and his International Team with interviews, features, Eurovision News, Event Updates and Eurovision music. Find us on www.radiointernational.tv and also on our Facebook Group Page - Eurovision Radio International.
Episodes
Wednesday Nov 24, 2021
Wednesday Nov 24, 2021
Radio International - The Ultimate Eurovision Experience is broadcast from Malta's Radio 105FM on Tuesday evenings from 2100 - 0059 hours CET. The show is also broadcast on RUN FM in the United Kingdom live on Wednesday evenings from 1900 - 2300 hours CET as well as on the Facebook Page of Eurovision Radio International with an interactive chatroom.

AT A GLANCE - ON THE SHOW THIS WEEK
Home Composed Song Contest 30th Anniversary Show with Stefan Engel - LIVE!

Junior Eurovision Song Contest Review and Preview for 2021   
Eurovision Cover Spot and The Eurovision Birthday File with David Mann
Eurovision Spotlight: Italy's History at the Eurovision Song Contest with Tom Carr
Eurovision News from escXtra.com with Nathan Waddell 
Eurovision Birthday File and Coverpot with David Mann
Your music requests
New Music Releases by Eurovision Artists




Home Composed Song Contest 30th Anniversary Celebration Show: The Home Composed Song Contest (HCSC) is an annual online competition for non-professional songwriters who are also fans of the Eurovision Song Contest.

First held in 1991, the aim of HCSC is simple: to give fans who write their own songs the opportunity to take part in a Eurovision-style contest. Their compositions go head-to-head in a friendly competition, culminating in an exciting voting presentation. The competitors also form juries who, along with the public and invited judges, decide the eventual winner of the competition.

Over the years, 33 different countries have been represented in the competition, from Portugal to Russia and most points in between. As the contest approaches its thirtieth edition, it is believed to be the longest-running pan-European song contest other than Eurovision itself! 
The website of the Home Composed Song Contest can be viewed here -
CLICK HERE
Stefan Engel is organising the 30th Anniversary show that can be followed on YouTube and already this week on Radio International the second hour is devoted to celebrate the 30th Anniversary as Stefan Engel is joining JP to take a look back at the highlights of the Home Composed Song Contest.
The Radio International Interview Hall of Fame:
During the Interview Sessions Radio International takes photos and videos which you can find on the Radio International Interview Hall of Fame 2020 and 2021. To view the photos done during the interviews - click here - for the Radio International Hall of Fame Photo Album.

This is the Hall of Fame: Charlotte Perrelli, Linda Martin, Niamh Kavanagh, Katrina of Katrina and the Waves, Emmelie de Forest, Scott Fitzgerald, Eldar of Ell and Nikki, Sanna Nielsen, Lina Hedlund and Andreas Lundstedt from Alcazar, Poli Genova, Ira Losco, Jan Johansen Nicki French, Debbie Scerri, Rasmussen, Rainer from Wind, Jalisse, Maja Keuc (Amaya),Thomas Forstner, Lisa Andreas, Esther Hart, Vanilla Ninja, Maja Keuc (Amaya), Sibel Tüzün, Justs, James Newman, Senhit, Serhat, Vanessa Amarosi, Lesley Roy, Brooke, Franklin, Martina Majerle of Quartissimo, Miriam Christine, Claudia Faniello, Fabrizio Faniello, Chanel, Jordan Ravi, Viorela Moraru, Mia Negovetic, Parvani Violet Vasil, Janice Mangion, Mariette, KEiiNO, Anett Kublin (Anett and Fredi), Tess Merkel, Glen Vella, Hera Björk, Anton Ewald, Katrina Dimanta formerly of Aarzemnieki, ManuElla, Tusse, Blind Channel, Danny Saucedo, Jendrik, Tornike Kipiani, GO_A, Kurt Calleja, Rafał Brzozowski, Barbara Pravi, Fyr og Flamme, almost all artists from the Eurovision 2021 class.

Junior Eurovision Song Contest 2021:
  Junior Eurovision 2021 will take place in Paris, France on 19 Dec 2021 after the victory of 
Valentina
with the song "
J'Imagine
" in 2020 for France. The song was written by Barbara Pravi who came second at the Eurovision Song Contest 2021. The 19th edition of the Junior Eurovision Song Contest will be staged on 19 December 2021 with 19 countries taking part: 
Albania, Armenia, Azerbaijan, Bulgaria, France, Georgia, Germany, Ireland, Italy, Kazakhstan, Malta, The Netherlands, North Macedonia, Poland, Portugal, Russia, Serbia, Spain
and
Ukraine.Hosts and Venue:
The venue is La Seine Musicale, Paris, France and the hosts are Elodie Gossuin, Olivier Minne and Carla
As most of the countries have already selected their entry to the Junior Eurovision Song Contest 2021, Radio International will get the fans in the mood introducing the songs to the audience but also playing some of the highlights of the previous editions of the contest.
Updates from the official website of the Junior Eurovision Song Contest can be viewed here -
click here
. Alternatively, our friends from Wikipedia also have a good overview of the contest -
click here
.
Find out more details of how to tune in live - click here

For full details of this week's Show Content and Play List - click here