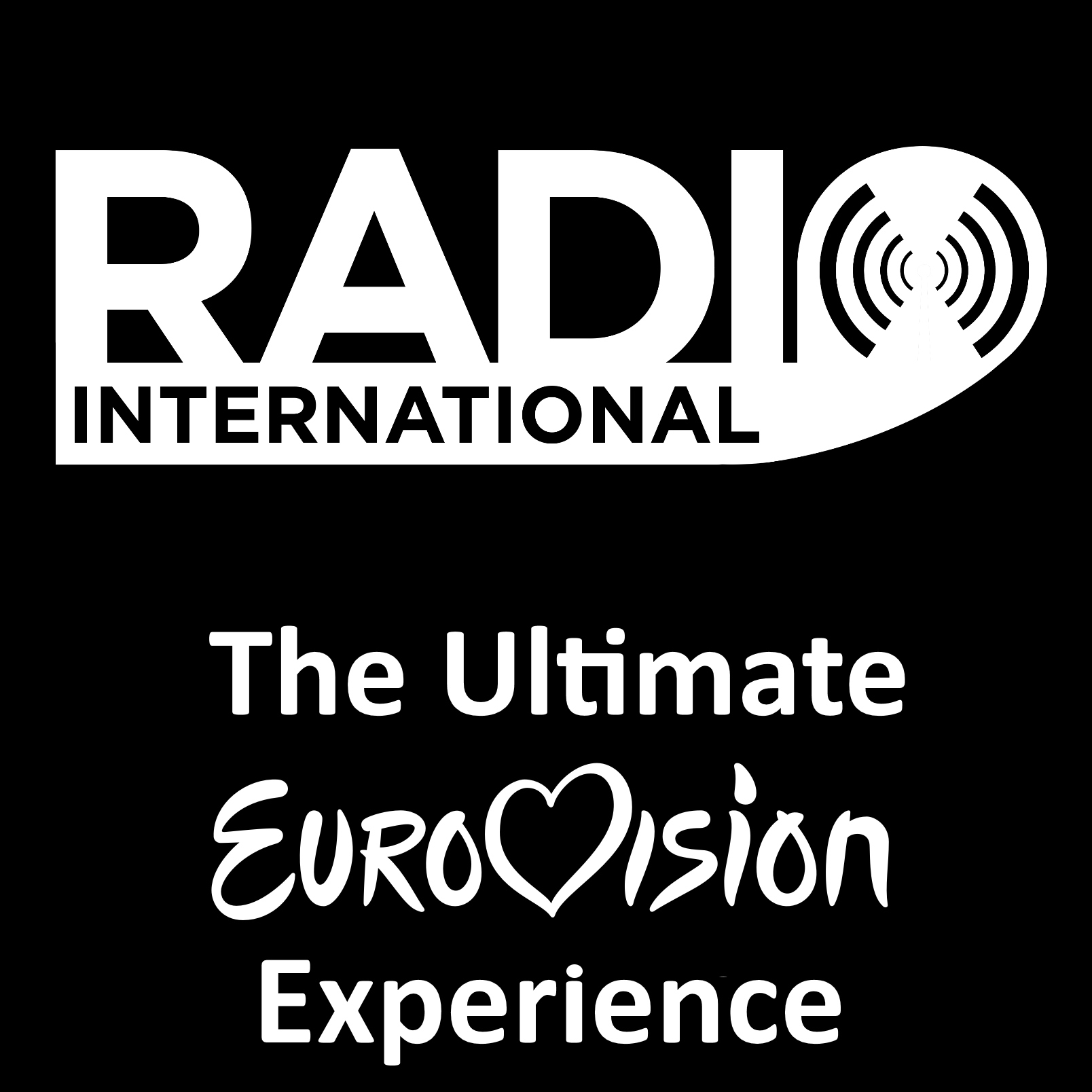 A Radio Show on the Eurovision Song Contest produced and broadcast by JP and his International Team with interviews, features, Eurovision News, Event Updates and Eurovision music. Find us on www.radiointernational.tv and also on our Facebook Group Page - Eurovision Radio International.
Episodes
Thursday Feb 18, 2021
Thursday Feb 18, 2021
Radio International - The Ultimate Eurovision Experience is broadcast from Malta's Radio 105FM on Tuesday evenings from 2100 - 0059 hours CET. The show is also broadcast on Castlepoint FM in the United Kingdom live on Wednesday evenings from 1900 - 2300 hours CET as well as on the Facebook Page of Eurovision Radio International with an interactive chatroom.
Hera Björk (Iceland 2010)

Live Interview with Hera Björk (Iceland):  In the Corona series of live interviews Radio International - The Ultimate Eurovision Experience is reaching out to a number of artists from the world of the Eurovision Song Contest but also from the national finals. Since Jun 2020 we had an incredible success with having a number a great artists sharing an hour with Radio International's Interview Team and the fans. See below the Radio International Interview Hall of Fame 2020.
Here is the Radio International Interview Hall of Fame: Linda Martin, Katrina of Katrina and the Waves, Eldar of Ell and Nikki, Sanna Nielsen, Lina Hedlund and Andreas Lundstedt from Alcazar, Ira Losco, Nicki French, Rainer from Wind, Jalisse, James Newman, Senhit, Serhat, Vanessa Amarosi, Lesley Roy, Brooke, Franklin, Martina Majerle of Quartissimo, Miriam Christine, Claudia Faniello, Fabrizio Faniello, Chanel, Jordan Ravi, Viorela Moraru, Mia Negovetic, Parvani Violet Vasil, Janice Mangion, Mariette, KEiiNO, Anett Kublin (Anett and Fredi), Tess Merkel, Glen Vella.

To view the photos done during the interviews - click here - for the Radio International Hall of Fame Photo Album.
This week Radio International's Interview Team JP, Sadie Trent and John Dawton are being joined via SKYPE  by Hera Björk who represented Iceland at the Eurovision Song Contest 2010 with the song "Je ne sais pas" coming 19th in the Grand Final in Oso, Norway.
Hera, besides being an huge artist in her own rights she has also supported previous Icelandic Eurovision entries as backing vocalist and vocal coach. In 2013, she won the Viña del Mar International Song Festival 2013 in the Best Song Category with the song "Because you can". She come second in the Dansk Melodi Grand Prix 2009 with the song "Someday" as she tried her luck to represent Denmark at the Eurovision Song Contest, although Niels Brinck won and represented Denmark in 2009 with "Believe Again".

The Interview Team of Radio International is very much looking forward to having Hera Björk on the show for the interview hour.

Anton Ewald (Melodifestivalen 2021)

Live Interview with Anton Ewald (Melodifestivalen 2013, 2014 and 2021): Besides Hera Björk joining us live from Iceland on the show this week we will also have the great pleasure of welcoming to the show one of Sweden's best singers and dancers in Melodifestivalen and beyond - Anton Ewald. Anton successfully qualified for the Grand Final of Melodifestivalen 2021 on Saturday 13 Feb 2021 with the song  "New Religion".  He is not new to Melodifestivalen as became a backing dancer for Velvet, Andreas Lundstedt and Danny Saucedo on "Amazing" in 2012. In 2013 he entered as lead artist with the song "Beggin'" which came 4th and in 2014 with the song "Natural" coming 10th in the Grand Final of Melodifestivalen. JP will be joined by Salman from Germany to conduct the interview together with the Swedish Singer and Dancer and Radio International is looking forward to find out more from Anton Ewald. 
Then there is the Eurovision Birthday File, the Eurovision Cover Spot, the Eurovision Spotlight, the Eurovision Calendar Update and Eurovision News courtesy of escXtra.com. Plus the best selection of great Eurovision music and new releases by Eurovision artists.


Find out more details of how to tune in live - click here

For full details of this week's Show Content and Play List - click here